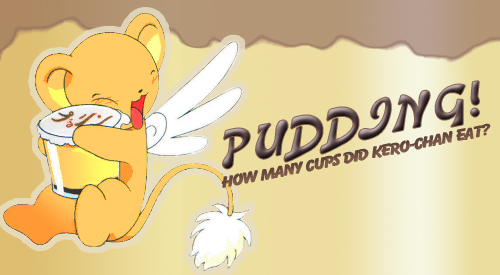 Throughout the series of Cardcaptor Sakura you will come to find that Kero-chan loves to eat! At one point we discover that Kero-chan doesn't actually need to eat, but he still does anyway for enjoyment purposes. One of the first foods that we see Kero-chan eating is pudding. In Japan, pudding is a very popular snack and is known as purin. So, just how much pudding did Kero-chan eat?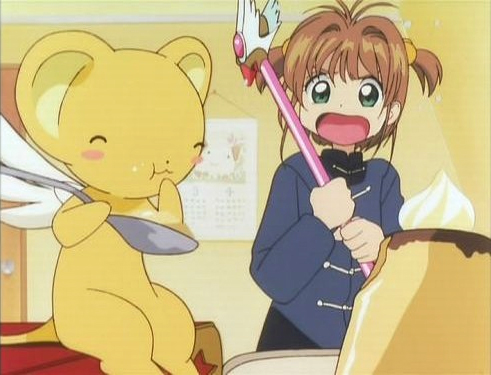 Ingredients
(6 Puddings):
2 Cups of Milk
2/3 Cup of Sugar
4 Eggs
1 tsp of Vanilla Extract
*Butter
*For Sauce
6 Tbsps of Sugar
2 Tbsps of Water
Preparation:
Butter individual pudding molds. Heat 2 Tbsp of water in a sauce pan. Add 6 Tbsps of sugar and simmer until the sauce is browned. *Carefully add 1 Tbsp of warm water to thin the sauce. Pour sauce into the molds. Put milk in a medium pan and heat to about 140° F. Dissolve sugar in the milk and add vanilla extract. Stop the heat. Lightly beat eggs in a bowl. Gradually add warm milk in the egg mixture. Run the egg mixture through a strainer. Scoop out some bubbles from the surface of the egg mixture. Pour egg mixture over the sauce in the molds. Place the pudding molds in a steamer and steam for about 15-20 minutes on low heat. Stop the heat and let them cool. Remove pudding from the molds and serve on plates.